カテゴリ:Awaji Bike Tourguide( 23 )
One of the biggest headaches for those cycling around Awaji Island is how to transfer themselves and their bike to Shikoku Island.
Since cycling across the Onaruto bridge, is prohibited, cyclists with no Japanese are often restricted to pre-arranged, private transfers.
Recently,Awaji Kotsu (Awaji Public Transportation) announced their new service, delivering cyclist's bicycles by their bus service. Until now, they have only provided the service on a short term or test basis. Please find the details below regarding the new service.
1. Transfer by public Bus:
The Awaji Kotsu bus, operating between MInami Awaji-shima IC (Awaji Island side Bus stop) and ShoNaruto (Shikoku-island side Bus stop) recently adopt Bicycle fixing gear at the luggage compartment, bottom part of the bus.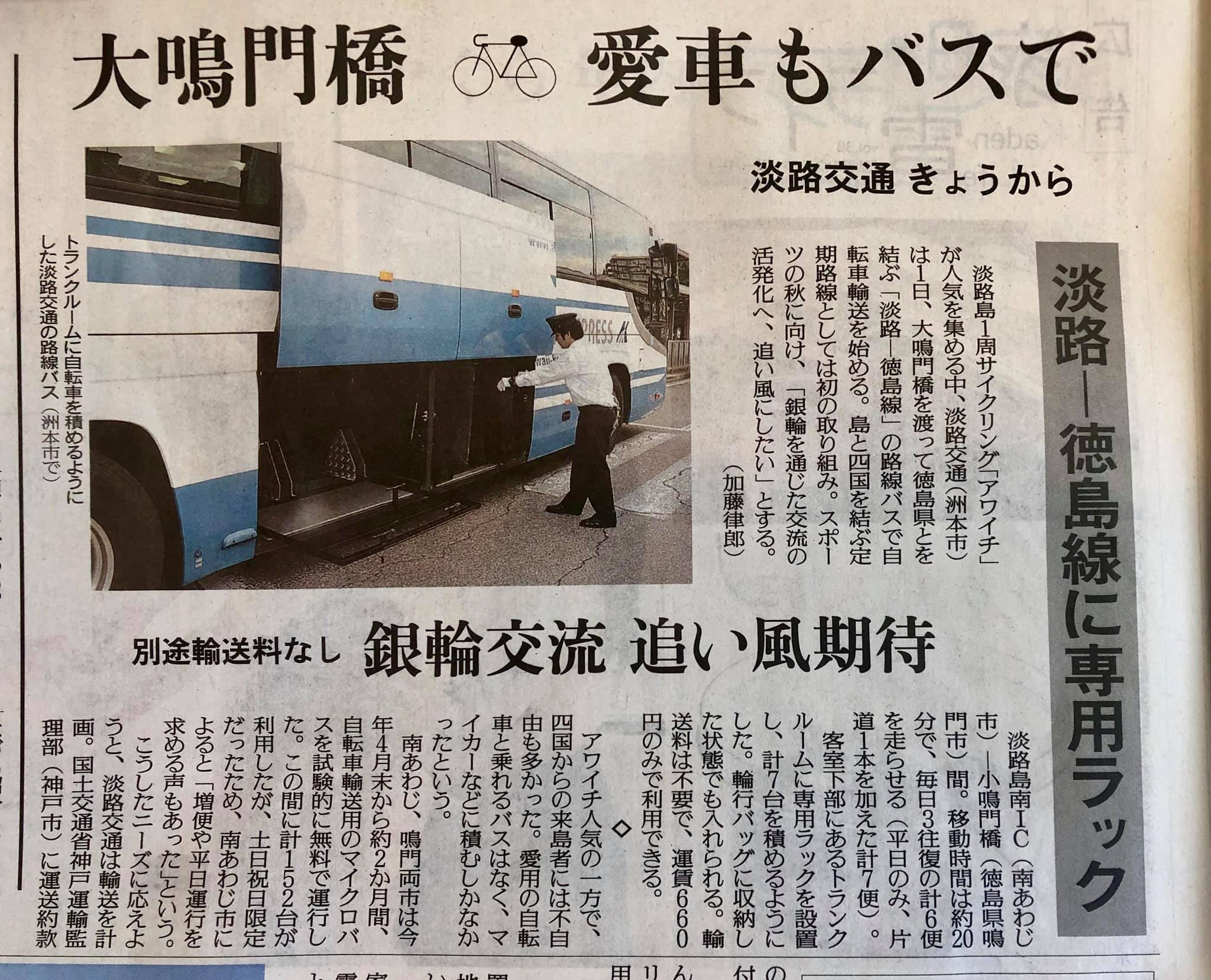 The concrete process explanation are explained as following their website.
As you see, Page 1, the fixing gear can be drawn by the bus driver.
You can release front wheel and fix with the gear by quick release.
Also, they have another compartment to put bicycle packed in bicycle bag (page 2) .
Maximum loading number for bike rack is 3, for bike back case is 4sets.
And required booking detail
Sorry but they have NO English explanation guide. Time schedule is as follows
WEEKDAY:
Depart from Minami Awaji IC Bus stop: 08:55, 12:00 and 16:30
Depart from Onaruto Bus stop: 09:19, 11:19, 14:34 and 19:04
WEEKEND and Holiday:
Depart from Minami Awaji IC Bus stop: 7:35, 12:00 and 16:30
Depart from Onaruto Bus stop: 09:44, 14:19 and 19:04.
Incase of bike loading (both bike and bike bag), prior booking required.
TEL: 0799-22-0808 (09:00 to 17:00) Prior booking accept from 1moth before till the day before of each departure.
The Bus fee is 660yen, no extra charge required for bringing a bike on board.
Please note loading/unloading bike is only admitted at the above two bus stops. You cannot drop/put your bike at other bus stops. Currently they do not provide an English version.
The bus stop at Minami Awaji-shima IC (Awaji Side)
The bus stop at Shonnaruto Hashi (SHIKOKU Side)
Future plans for Linking Awaji/Naruto
2. Onaruto Bridge - Passageway for cycling on the bridge:
Hyogo prefecture announced their new project proposal to add a new passageway underneath the current road for vehicles
https://www.kobe-np.co.jp/news/sougou/201909/0012733369.shtml?fbclid=IwAR0wZWx3tLv3BM7RjnfHY0J9-dXs5RIWz1zOTaw-feQBnA7xYlhdJjDy0pM
The Onaruto bridge, 1629m long between Awaji Island and Shikoku Island, currently used for highway traffic only has double decker construction with the upper side currently used for cars, underneath was designed to be used for trains. At this moment this section remains only as a framework. If the proposed plan by Hyogo prefecture goes ahead, the underside passageway will be modified to allow bicycles.
Although this plan hasn't been put into action as of yet, we hope that the recent surge in popularity for cycling will have this plan come to fruition sooner rather than later.
For your Road Bike Rental in Awaji Island, pls contact with following our web.     
(淡路島のレンタル ロードバイク、レンタサイクルはコチラから!)⬇️
梅雨のシーズンに入ればローラー嫌いなボクはちょっとでも晴れ間があればせっせと花桟敷の周回コースへ。
今朝も雨が降るギリギリで花桟敷周回練。 腰の具合が悪いのでシッティングで淡々と。
淡路島はこれから短い枇杷のシーズンになりビワ狩りの観光客でいっぱいになりますが、花桟敷の周回コース上には野生のビワがあちこちに自生しています。
練習中そろそろ良さそうな実(木ではない)にアタリをつけておいて明日くらいには…と鳥たちとのノンキな争奪戦を繰り広げるのが、辛い練習の楽しみ。
ちょっと止まって少し硬くて小さな実を頬張ると市販のとは全く異なる、酸味の効いた滋味が味わえます。
ビワの酸味が疲労に効くのか、食べながら走ると次第に集中力が回復します。 
アワイチコースでもあちこち野良ビワが自生していますので(野良を確認して!)野生ならではの味わいを堪能してください!
Loquat is quite minor fruit but one of main product in Awaji Island.
Now, we are having loquat season and you can find loquat tour (eat as much as you want from tree) especially north part island.
Beside of the loquat farm, we can find WILD LOQUAT tree if you carefully looked at while you riding bike.
My home training course, HANASAZIKI (Flower view point on top of mountain) round course has so many wild loquat tree, on road side.
Not same as farm made one, wild loquat is so sour but tasty. And good refresh for your ride, I guarantee.
The Hanasaziki round course is 18km, 330m elevation and take 40min around.
Not only wild loquat but also you can enjoy great view ( https://circoloh.exblog.jp/27698427/ ).
So why not???

For your Road Bike Rental in Awaji Island, pls contact with following our web.     
(淡路島のレンタル ロードバイク、レンタサイクルはコチラから!)⬇️
We would proudly introduce our new & best spot in Awaji Island, not ruined by ordinal, boring tourism area where you may be sick & tired....
One of my friend who lived in Awaji Island run small factory, Indigo dyed factory.
Bike sacoche (simple bag) dyed by Awaji indigo.
His indigo was grow at his farm and hand collected, fermented with Japanese traditional method.
Organic fermented indigo express more bright & soft texture.
We, together with him, will bring the sacoche more complete products level so that it turn perfect souvenir with real material & experience.
The indigo factory also provide tourist tour. So may be one of the best place to stop to get real Awaji products and experience.
怒涛の週末貸切営業2連発の疲れが未だ抜けきらない。
今日は一日中雨。 折角の荒西Tuneのチェーンを試すライドも出来ないので気は乗らないがLSD 20kmラン。
先日徹底的に擦り切れた愛用のOAKLEYのショートパンツを淡路在住の藍染職人・P氏に修理頂いた。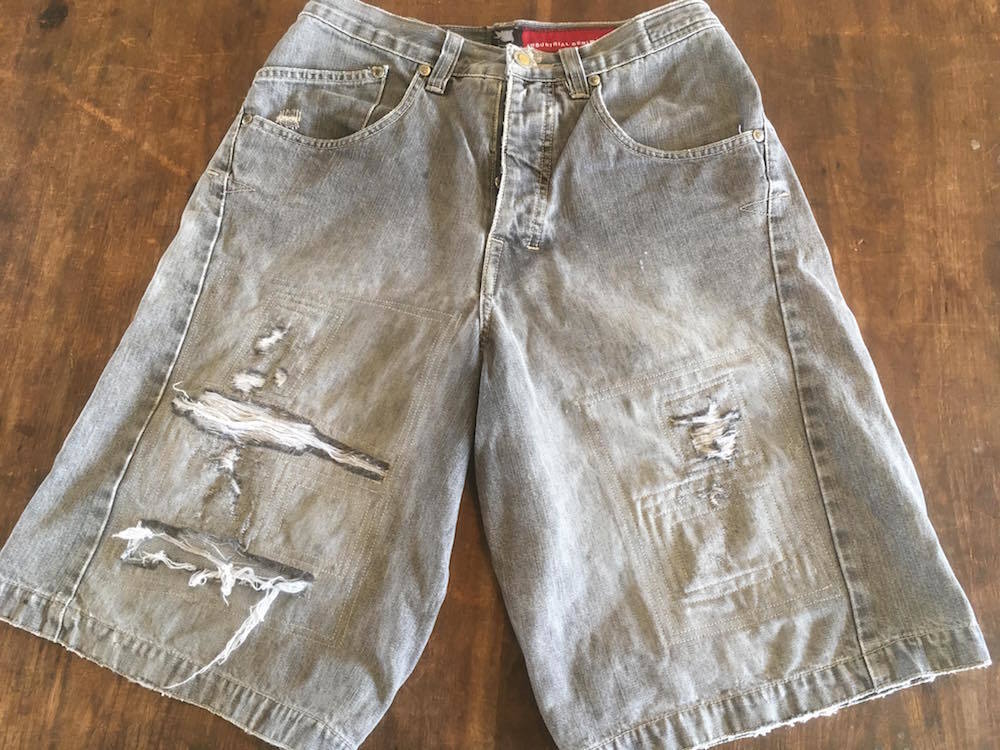 ボタンホールも擦り切れ、至る所ヨレヨレなのを丁寧に裏打ち・補強してもらう。  
そのP氏と藍染のサコッシュ試作を作ってみました!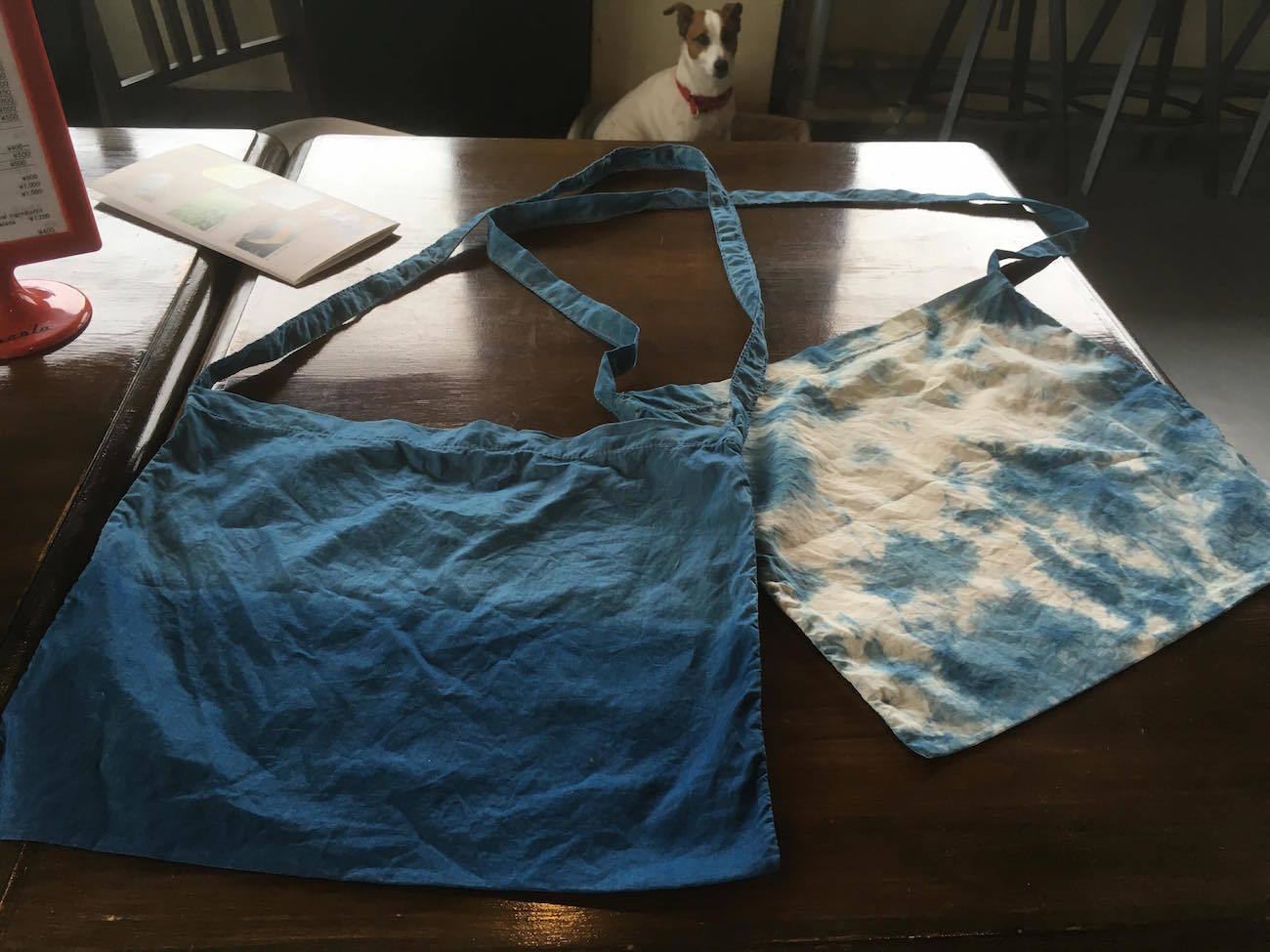 想像以上の素晴らしい出来栄え!! P氏の藍は淡路島で草から育てて採取した正真正銘の天然藍(正藍染め)。 
手作業で採取した天然藍を抽出し染め上げます(一般的に使用される"藍"は石油由来の合成藍)。 
P氏は藍染体験ツアーも受け入れているのでサコッシュ製品化の暁にはサイクリングポイントの一つとして海外にもどんどん
紹介していきます! 

For your Road Bike Rental in Awaji Island, pls contact with following our web.     
(淡路島のレンタル ロードバイク、レンタサイクルはコチラから!)⬇️
As previously informed in Japanese yesterday, we are currently developing the "Awaichi-kun" project.
Our goal is to solve the problem of cyclists becoming lost on the AWAICHI (round Awaji) cycle route.

As we indicated previously, there are several points where it is easy to become lost, particularly in the South area of Awaji Island.
We wanted to put a "Bike Jersey Tobita" on each point. We would like to promote this further by creating a launch event for cyclists.
The character of "Tobita-kun" was born in Shiga prefecture, to promote driver awareness to young children playing near the road.
Our plan is, ask each Brand/Shop/Pro or Local Team

provide a custom painted Mr. TOBITA, each wearing an original team jersey.
We aim for "Awaichi Tobita-kun" to not only be a navigation point, but a PR opportunity for businesses and a source of motivation for cyclists.
Just imagine, when you are ride in Awaji Island, and you see the "Awaichi Tobita-kun" with the same bike jersey as you, it may be big help to get you over those mountains down South!
We believe that the board could become an iconic photo point for SNS.

At this moment, we are considering putting approx. 20 boards, focusing on the South area of Awaji Island.
Please refer our "AWAICHI" English Guide,so you can get a concrete image of the area.
See the following Awaichi Cycling Guide for your image.
The problems we must solve are;
1. Cooperation from government section:
We may need to be authorized by Hyogo Prefecture or Tourism Section
The Authorization (indicated on the board) will be to prevent any damage caused by people. The authorization also help to get cooperation from locals.
2. Cost:
The blank boards will be supplied with the facial features included. Each Team/Shop must create a custom paint (or digital print wrapping) for their own "Bike Jersey Tobita".
We will establish an Event Committee, based on our last project team, Awaji Bikers Connection (ABC)
Our estimated cost is 40,000yen(aprox US$350.00) per Board excluding custom paint.
This cost includes the board/anchor, travel/communication cost to negotiate with Local Government, ABC support and support Shop/Team/Brand.

We will calculate a more accurate cost when the ABC establish and confirm the number of supporters
3. Maintenance:
The responsibility of the board maintenence will be with each of the individual advertisers.
We aim that "Awaichi Tobita-kun" will be a low maintenance investment. The idea is that board advertisers can check on the board when they ride in Awaji Island. Or, local ABC riders can check on the boards and inform the advertiser if there is any maintenance needed.
Above is just idea, the details can be confirmed at a later stage.
4. Copyright:
Studio Mahoroba currently owns the copyright of "Tobita-kun".
We have asked them for the use of "Tobita-kun" . We aim to cover copyright costs through the Launch Event entry fees.
The outline of our proposed schedule is to put the board by "Golden Week", Japanese spring holiday season start from APR/END
to MAY/BEG...........
Yeah... Unfortunately we got reply fm the copyright holder 2days ago, say "NO" even we indicate quite huge price to use the character for the event.
Without any proper reason... You may be, may be see the Bike Jersey Tobita-kun on somewhere,
Not Awaji island...May be...
Anyway, we still need to put the sign board navigate the cyclist who wish to enjoy "Awaichi", round island cycling. So we will make original character, "Awaichi-Kun (Mr. Awaichi)".
If you, you have any idea, we would like to proceed with you!!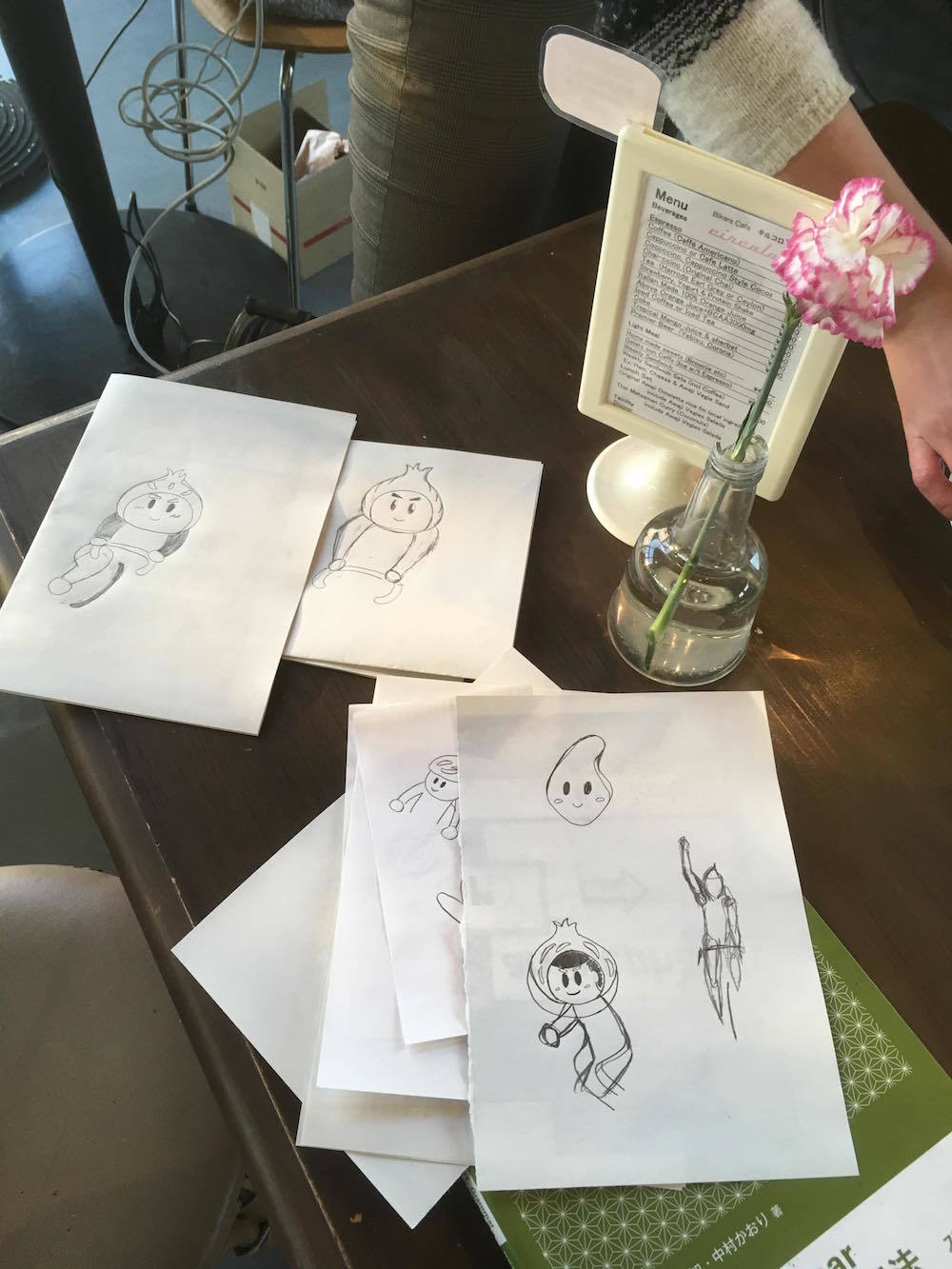 One we have your confirmed interest, we will open a Facebook Event Page that so Team/Shop/Company or individual person can join to the event!

I look forward to hearing from you!!
For your Road Bike Rental in Awaji Island, please contact is via   
(淡路島のレンタル ロードバイク、レンタサイクルはコチラから!)⬇️
昨日27日の月曜は快晴。 しかも11月末にしては非常に暖かく絶好のライド日和。

アワイチ・七"看板娘"ライドを予定していたのでそそくさと起き出し平蔵さんぽへ。

6時間ほどお留守番してもらうので今のうちにしっかりさんぽしてもらう。
道中、平蔵氏が落ちてたエロDVDを見つけられる。 今日のライドを暗示している様…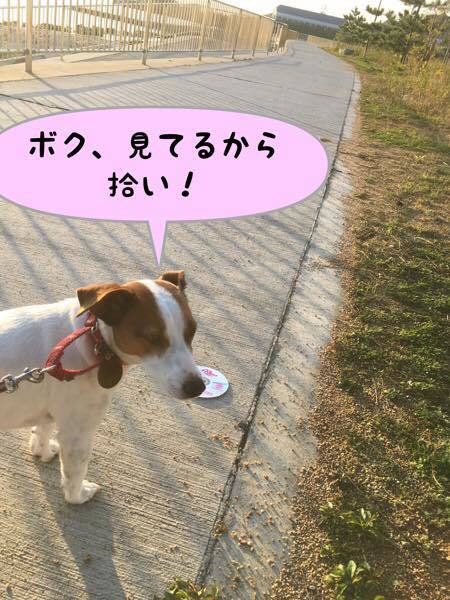 出発予定の9時前になっても誰一人として現れない。
オノレの人徳に苦笑いしながらサイクリング用厚着からTT用の薄着に着替え、腹と脚、腕にHOT BALMを塗る。
コレを塗るだけで薄手のウエア1枚分くらいになるので走行抵抗になるガサガサしたウエアを着なくて済み、かつ肌の保湿もできるのでオススメ。
ただし堺の某強豪トライアスリート・ヒゲ◯氏の様に間違ってチン◯に付着するととんでもない事態になり、その強烈な刺激にクセになるそうで注意が必要。
出発5分前に仏のマツモト氏・Young Gunウエノ氏が合流。
出発10分後には仏・マツモト氏が解脱。
洲本のサントピアのコンビニも止まることなく快調に水仙峡の峠へ。 
今日の課題はハワイの反省より空力を上げる為DHパッドを各2cm内側に詰めたポジションのロングライドでの耐性チェックと坂でのアウター固定のパワー練習。
後方でYoungGunがバキバキゴリゴリと勾配局面でムリクリな変速をしている気配。 彼女にもムリクリ、ヘタクソな◯◯ク◯してンねやろーなーと想像しながらエッチら登る。 南淡路水仙峡ラインの素晴らしい眺めと気候を二人で堪能しながら土生(ハブ)の坂もアウターで。 
今日の主題のアワイチ・七看板娘のレナちゃんに会いに。
YoungGunが追いつくまでインナーを干し、身なりを整え店内へ。
いきなりレナちゃんの歓迎! "可愛い
️!" まるで白虎や玄武抜きでいきなりシャドウ総帥が現れた様なインパクト。
おぢさんはドギマギしながら席を案内され勧められるまま"レナ
️のランチ(淡路島カレーとも言うらしい…)"をいただく。
色々な部分が硬直しながらありがたくいただき、記念写真を取り次の目的地、影道五重塔青龍の間、郡家のとうげへ向かう。
南あわじの坂で"レナ
️ランチ"のリバースを辛うじて押しとどめ、途中無賃乗車に乗っかかるローディーを振り払い、売り切れた脚を引きづり青龍の間へ。
身なりを整えイザ、青龍の間に入ると屈強なおばさま方がカウンターに居並ぶ後方にその宝石を発見。
しかし既に我々はシャドウ総帥との戦いで疲労困憊でこの鉄壁のディフェンスを越え、宝石にコンタクトする事は出来なかった。
せいぜい、フランクフルトをかぢりながらチラチラと宝石に目をやり、ディフェンス越しの盗み撮りする位のヘタレであった。
なんで、写真は了承もなんも得ていませんので掲載しません。 みなさん頑張って郡家のとうげさんに行って見てください。 
淡路牛を使ったコロッケが60円と破格です。 ぜひコロッケと宝石を堪能してみてください。
おばさまのフィニッシュブローに敗れたYoungGunとヤマダを失意の中、店を後にしノロノロとチルコロに到着。
仏・マツモト氏と鬼態も合流し、相変わらずのエロ談義にチルコロの夜はふけていった…
For your Road Bike Rental in Awaji Island, pls contact with following our web.     
(淡路島のレンタル ロードバイク、レンタサイクルはコチラから!)⬇️
今週末日曜の23日は淡路市主催の花火大会がチルコロからホンの1キロほど先の国営明石海峡公園にて開催されます。
当日は約5万人の見物客が訪れ夜中まで周辺は賑わいます。
チルコロも例年この日は夜遅くまで営業、コロナビールと炭火グリルのハーブソーセージの屋台を店頭に出す予定です。
例年打ち上げられる花火は約5千から6千発。 これは10人の観客に対し1ツの花火が打ち上げられる計算とすると関西他地域の花火大会ではトップクラスのお値打ち花火大会といえるカモ?!
混雑するのは夕方4時くらいから徐々に増え、8時前くらいに打ち上げ開始、約30分の迫力ある花火がチルコロの店先で堪能できます。
ゼヒ淡路島サイクリング後、チルコロでシャワー、着替えて炭火焼きソーセージを頬張りながら花火見物はいかが??
JUL/23(SUN), just in front of CIRCOLO (Aprox 1.0km far), we will have FIREWORK Festival.
The Festival will show us around 5000 to 6000 number of Firework to the Audience, around 50000 people visit usually.
This is, estimate as, 1 Firework to 10 Audience. So we can say most Valued Firework festival in KANSAI District.
At the time, CIRCOLO will open Charcoal Grilled Herb Sausage & CORONA Beer Stand, in front of our Place.
So STRONGLY Suggest to come Awaji Island for Bike Ride, then take shower & change at CIRCOLO, then Bite the Sausage & Beer, watching Firework.
So easy to go into Heaven... 
For your Road Bike Rental in Awaji Island, pls contact with following our web.
(淡路島のレンタル ロードバイク、レンタサイクルはコチラから!)⬇️
淡路島は今、びわのシーズンからゆり・やまももの季節へ。 
淡路島をバイクライドしていると山に自生しているゆりの香りがほのかに香ってくることがあります。 特に洲本から南下、水仙峡の近辺でもどこからともなくゆりの香りが漂ってきます。 淡路島は香りの島、線香工場の豊な香りや炭焼きアナゴの美味しい香りだけでなく、菜の花や水仙、ゆりなど季節ごとの花々の香りもサイクリング中に楽しめます。 ぜひ、今週末(日曜はお天気が心配ですが)には自転車で淡路島に!!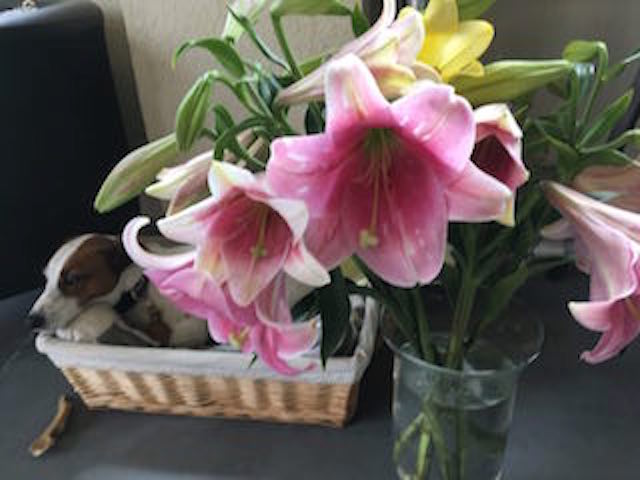 In this season, in Awaji Cycling, you can enjoy the Scent of Lily flower especially when you passing the Sth Awaji, around "SUISENKYOU".
While you cycle in Awaji Island, you can enjoy many Type of Scent, such as Scent fm Incense Factory (See our last Blog mentioned about Incense Factory in Awaji Island
Incense Tour Guide
), Rape Flower, Narcissus Flower and Wild Lily Flower.
This Weekend, why don't you come Awaji Island for Cycling to search the Scent of Lily flower?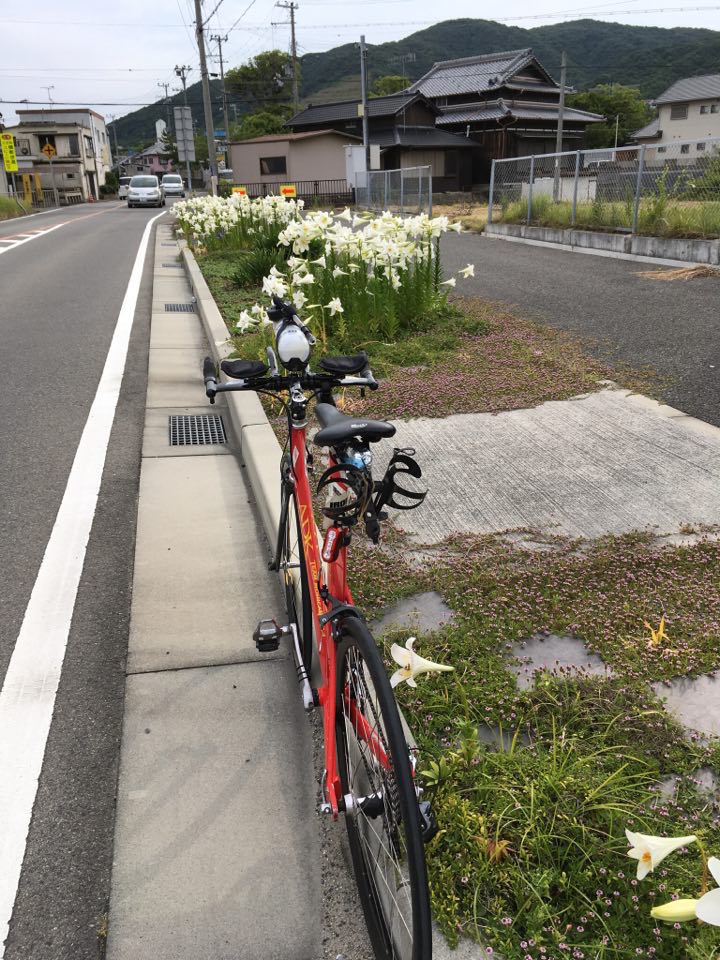 For your Road Bike Rental in Awaji Island, pls contact with following our web.
       
(淡路島のレンタル ロードバイク、レンタサイクルはコチラから!)⬇️


circolo official website



One of the famous products of Awaji Island, such as "AWAJI Beef" "Awaji Onion", "Fresh Fish", "LOQUAT" ("BIWA" in Japanese)".
Not so popular fruit but it is unique & quite seasonable one that you can feel the real "Summer coming", since Loquat market is too small and
no one cultivate it with Greenhouse....
Anyway, Not only Cultivating BIWA, but also you can find native (wild?) Biwa in Awaji Island in this season.
You even can find out native one along to coast road. Thus, If you find native BIWA tree, it can be a great ADE Station to replenish your thirst.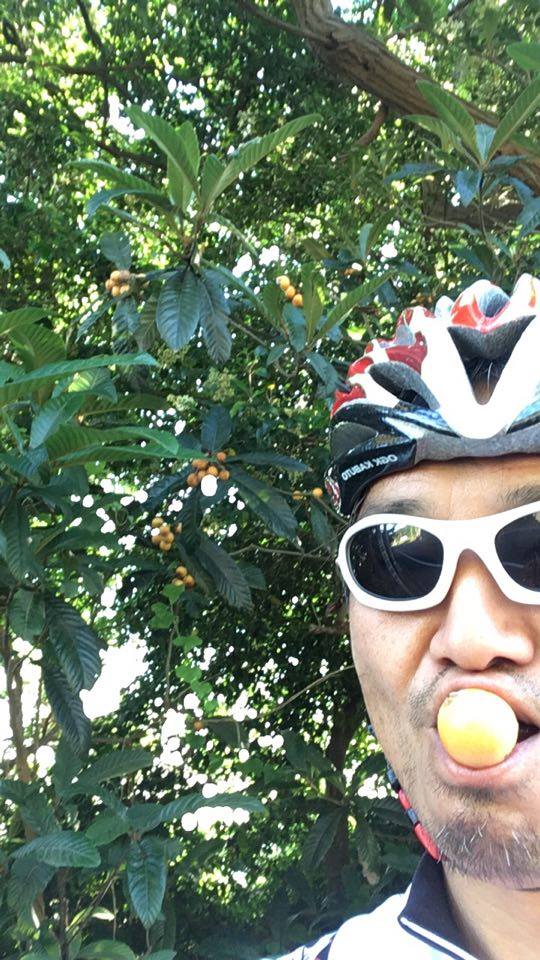 Needless to say, You carefully check whether it is CULTIVATING one or NATIVE...
Cultivating one alway covered with Paper bag to avoid any bird attack.
BIWA (Loquat) season is too short. Maybe 2weeks, MID/JUN.
Enjoy AWAJI Cycling and Safe Ride!!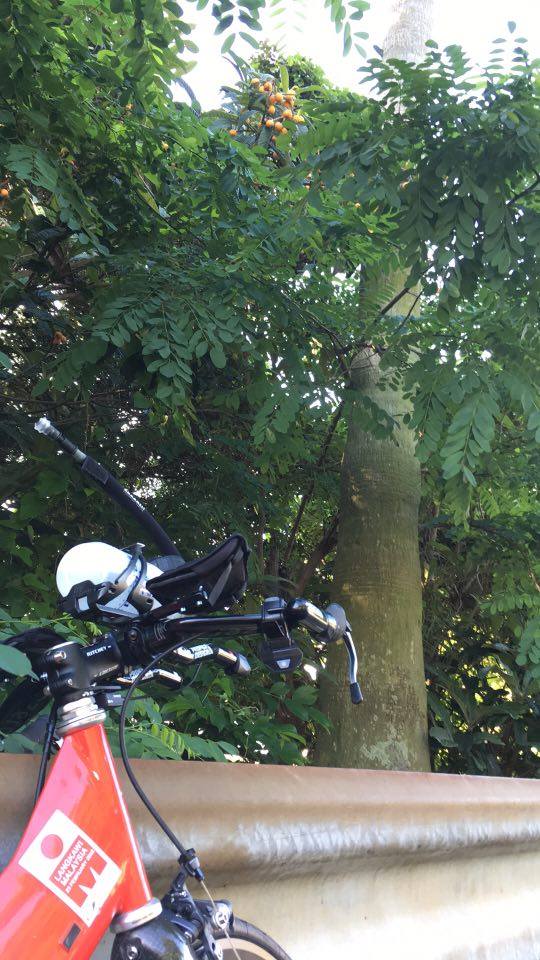 今まさに淡路島は枇杷(ビワ)の最盛期!  
サイズは販売しているモノより小さいですが野生ビワが花桟敷の山岳コースだけでなく、淡イチコースの至る所で見つける事ができます。
小さいモノなら2ツくらい、ジャージでさっと拭いて口に放り込みモゴモゴ。 質素ですが自然の甘さと酸っぱさがライドで疲れた体に染み渡ります!
ビワのシーズンは短く、今週末がほぼ、最終です。  
当然、いただくのは野良ビワで栽培しているのは御法度、充分チェックして鳥たちにヤられる前にどうぞ!!
For your Road Bike Rental in Awaji Island, pls contact with following our web.
       
(淡路島のレンタル ロードバイク、レンタサイクルはコチラから!)⬇️


circolo official website



Awaji Beef (KOBE Beef is almost same as Awaji Beef, Awaji Beef Fatten at KOBE Side) is one of MOST famous original ingredient in Awaji Island.
However, due of the price, we cannot eat as daily bases (if you are ordinal people....).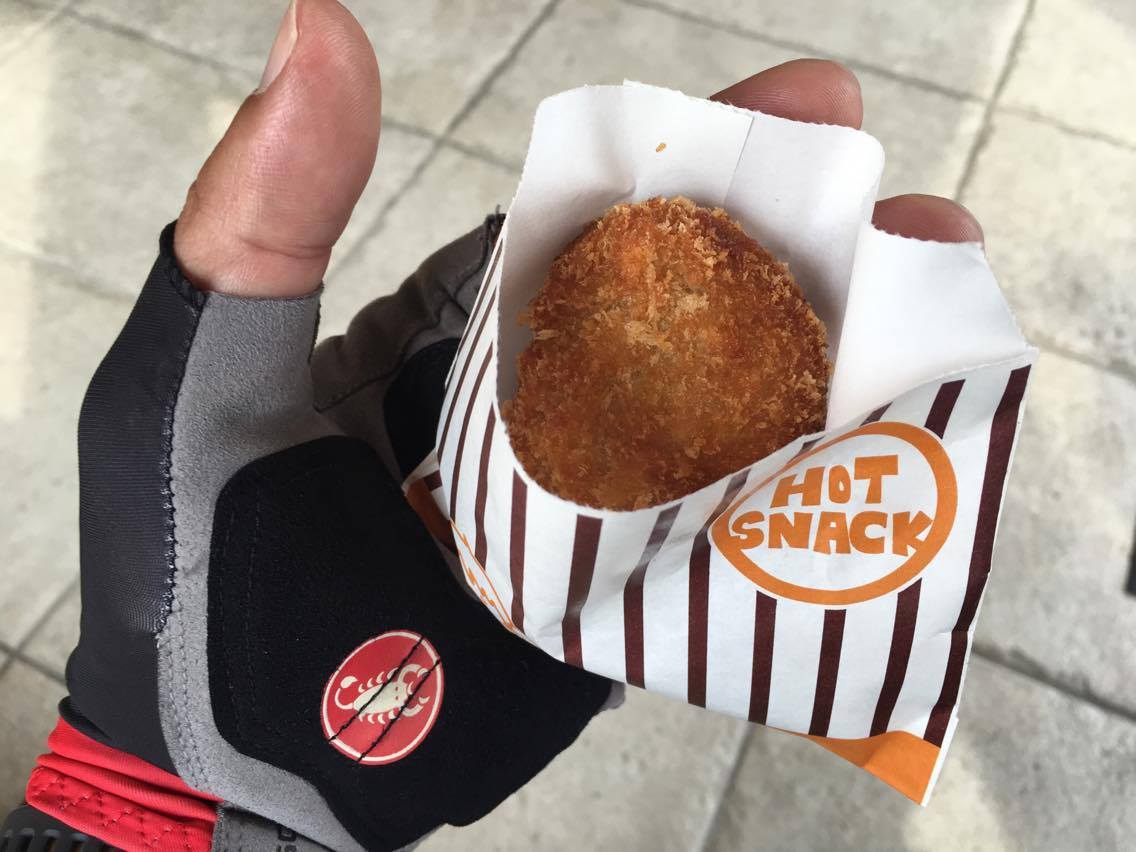 One of the most my favorite food, cheap but local tasty food, during Awaji Cycling, is "Japanese Potato Croquette", Deep Fried Mashed Potato.
Usually, Mashed potato is mixed with Chop Beef & Onion, the taste is alway effected by the Quality of Meet & Onion.
Onion is, needless to say, Most popular ingredients in Awaji Island. And Awaji Beef! You can imagine what the Best marriage!!!
Such a Best marriage, you can eat on the way of your Awaji Cycling with cheap price!!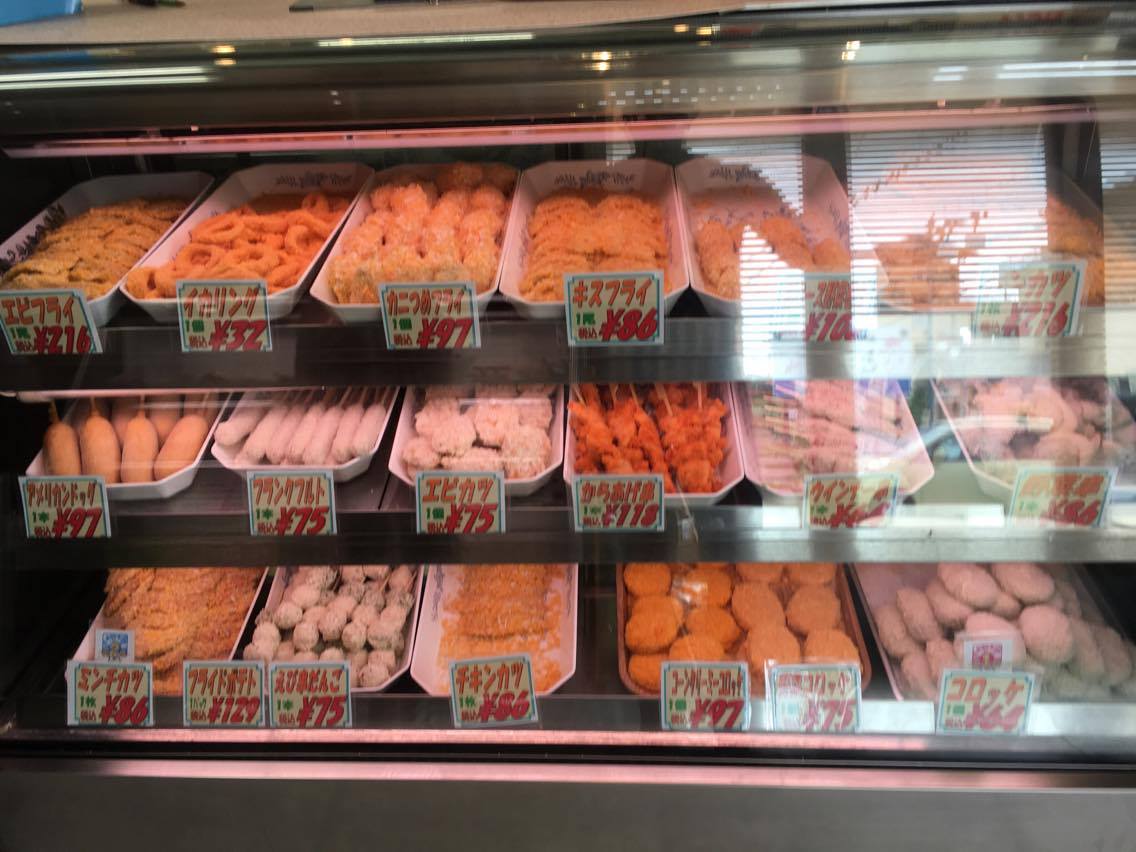 If you start your cycling fm Circolo, our cafe, you go down Sth about 20km, then turn right to East coast of Awaji Island via IZANAGI Shrine.
Then, you go through incense factory area (
CIRCOLO Tour Guide Site
), soon you will reach to a corner of GUNGE village, beside of Police station.
100m west fm the corner, you will find butcher, name as "TOUGE"
TOUGE Google Map
They provide one of the best Croquette as mentioned as above.
Purchase one of plane Croquette (aprox 50cents!!!) fm their many variety, bring them to the Fisherman's port near by.
Watching sunset down into sea, fighting against Local cats that try to get the Croquette, you are almost in HEAVEN!!!
"TOUGE" (
TOUGE Web Site
)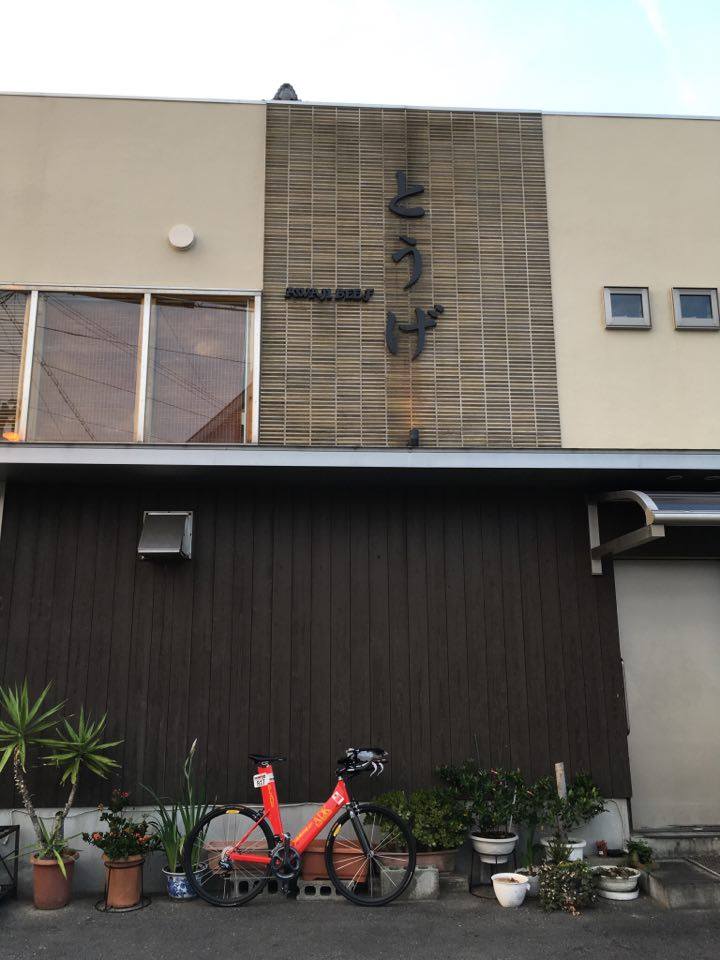 チルコロスタートで28号線を南下、約20キロ地点の志筑(しづき)で西へ右折し伊奘諾(イザナギ)神宮 にお参り、線香工場の立ち並ぶ竹谷集落を抜け、西岸の郡家の交差点(郡家警察署)の4ツ角を少し西に移動すると"とうげ"という肉屋さんがあります。 ここのコロッケ(一個65円から)を数個買って近くの漁港でボケーっとコロッケを狙う地元ネコと戦いながら熱々のコロッケを頬張れば、幸福になるのに本当に必要なモノが理解できるでしょう…⁈
For your Road Bike Rental in Awaji Island, pls contact with following our web.
       
(淡路島のレンタル ロードバイク、レンタサイクルはコチラから!)⬇️


circolo official website