"<<Guide board for Cycling Around Awaji Island ""AWAICHI-Kun""  >>"
As previously informed in Japanese yesterday, we are currently developing the "Awaichi-kun" project.
Our goal is to solve the problem of cyclists becoming lost on the AWAICHI (round Awaji) cycle route.

As we indicated previously, there are several points where it is easy to become lost, particularly in the South area of Awaji Island.
We wanted to put a "Bike Jersey Tobita" on each point. We would like to promote this further by creating a launch event for cyclists.
The character of "Tobita-kun" was born in Shiga prefecture, to promote driver awareness to young children playing near the road.
Our plan is, ask each Brand/Shop/Pro or Local Team

provide a custom painted Mr. TOBITA, each wearing an original team jersey.
We aim for "Awaichi Tobita-kun" to not only be a navigation point, but a PR opportunity for businesses and a source of motivation for cyclists.
Just imagine, when you are ride in Awaji Island, and you see the "Awaichi Tobita-kun" with the same bike jersey as you, it may be big help to get you over those mountains down South!
We believe that the board could become an iconic photo point for SNS.

At this moment, we are considering putting approx. 20 boards, focusing on the South area of Awaji Island.
Please refer our "AWAICHI" English Guide,so you can get a concrete image of the area.
See the following Awaichi Cycling Guide for your image.
The problems we must solve are;
1. Cooperation from government section:
We may need to be authorized by Hyogo Prefecture or Tourism Section
The Authorization (indicated on the board) will be to prevent any damage caused by people. The authorization also help to get cooperation from locals.
2. Cost:
The blank boards will be supplied with the facial features included. Each Team/Shop must create a custom paint (or digital print wrapping) for their own "Bike Jersey Tobita".
We will establish an Event Committee, based on our last project team, Awaji Bikers Connection (ABC)
Our estimated cost is 40,000yen(aprox US$350.00) per Board excluding custom paint.
This cost includes the board/anchor, travel/communication cost to negotiate with Local Government, ABC support and support Shop/Team/Brand.

We will calculate a more accurate cost when the ABC establish and confirm the number of supporters
3. Maintenance:
The responsibility of the board maintenence will be with each of the individual advertisers.
We aim that "Awaichi Tobita-kun" will be a low maintenance investment. The idea is that board advertisers can check on the board when they ride in Awaji Island. Or, local ABC riders can check on the boards and inform the advertiser if there is any maintenance needed.
Above is just idea, the details can be confirmed at a later stage.
4. Copyright:
Studio Mahoroba currently owns the copyright of "Tobita-kun".
We have asked them for the use of "Tobita-kun" . We aim to cover copyright costs through the Launch Event entry fees.
The outline of our proposed schedule is to put the board by "Golden Week", Japanese spring holiday season start from APR/END
to MAY/BEG...........
Yeah... Unfortunately we got reply fm the copyright holder 2days ago, say "NO" even we indicate quite huge price to use the character for the event.
Without any proper reason... You may be, may be see the Bike Jersey Tobita-kun on somewhere,
Not Awaji island...May be...
Anyway, we still need to put the sign board navigate the cyclist who wish to enjoy "Awaichi", round island cycling. So we will make original character, "Awaichi-Kun (Mr. Awaichi)".
If you, you have any idea, we would like to proceed with you!!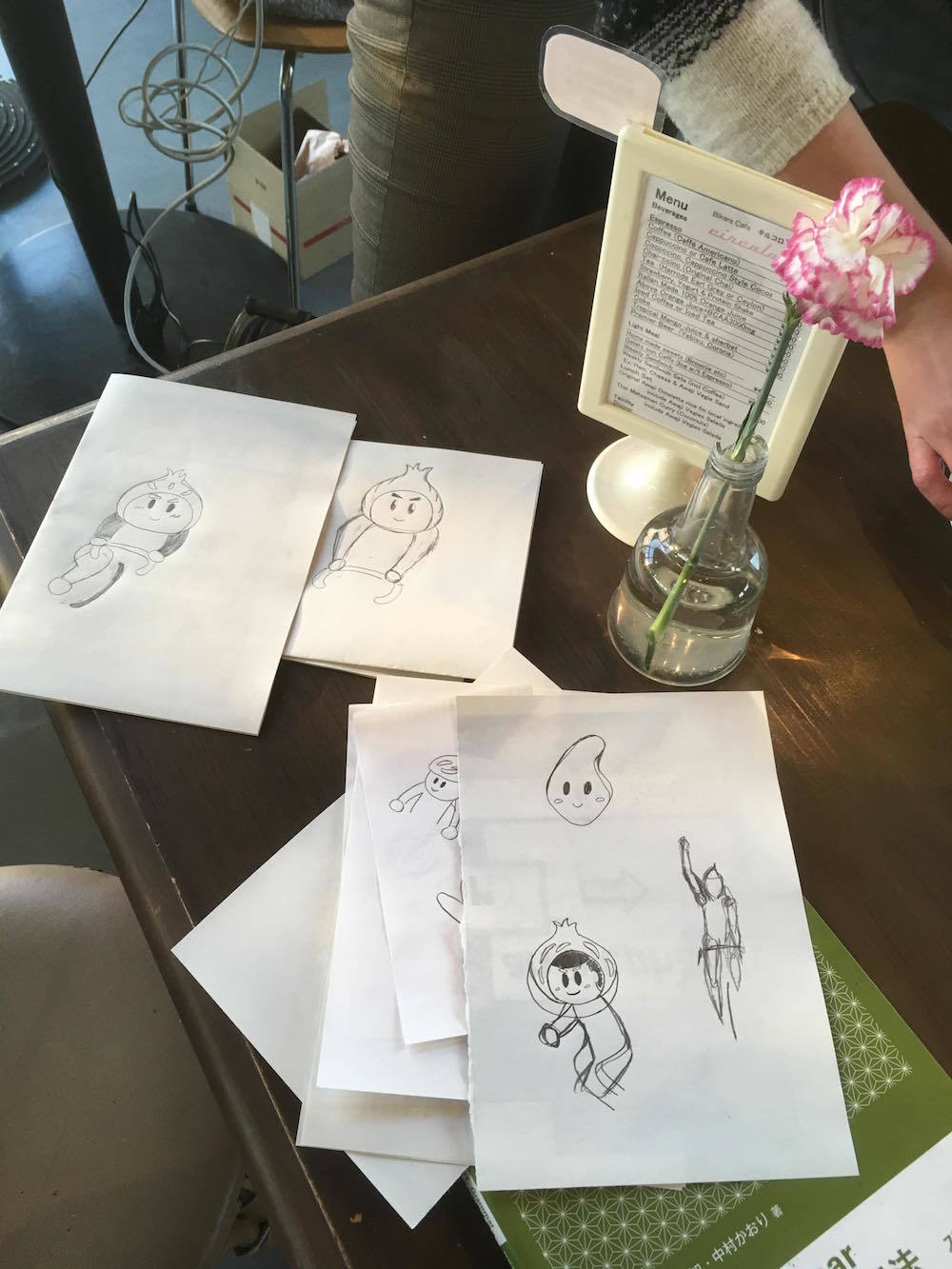 One we have your confirmed interest, we will open a Facebook Event Page that so Team/Shop/Company or individual person can join to the event!

I look forward to hearing from you!!
For your Road Bike Rental in Awaji Island, please contact is via   
(淡路島のレンタル ロードバイク、レンタサイクルはコチラから!)⬇️