カテゴリ:Awaji Bike Tourguide( 17 )
今週末日曜の23日は淡路市主催の花火大会がチルコロからホンの1キロほど先の国営明石海峡公園にて開催されます。
当日は約5万人の見物客が訪れ夜中まで周辺は賑わいます。
チルコロも例年この日は夜遅くまで営業、コロナビールと炭火グリルのハーブソーセージの屋台を店頭に出す予定です。
例年打ち上げられる花火は約5千から6千発。 これは10人の観客に対し1ツの花火が打ち上げられる計算とすると関西他地域の花火大会ではトップクラスのお値打ち花火大会といえるカモ?!
混雑するのは夕方4時くらいから徐々に増え、8時前くらいに打ち上げ開始、約30分の迫力ある花火がチルコロの店先で堪能できます。
ゼヒ淡路島サイクリング後、チルコロでシャワー、着替えて炭火焼きソーセージを頬張りながら花火見物はいかが??
JUL/23(SUN), just in front of CIRCOLO (Aprox 1.0km far), we will have FIREWORK Festival.
The Festival will show us around 5000 to 6000 number of Firework to the Audience, around 50000 people visit usually.
This is, estimate as, 1 Firework to 10 Audience. So we can say most Valued Firework festival in KANSAI District.
At the time, CIRCOLO will open Charcoal Grilled Herb Sausage & CORONA Beer Stand, in front of our Place.
So STRONGLY Suggest to come Awaji Island for Bike Ride, then take shower & change at CIRCOLO, then Bite the Sausage & Beer, watching Firework.
So easy to go into Heaven... 
For your Road Bike Rental in Awaji Island, pls contact with following our web.
(淡路島のレンタル ロードバイク、レンタサイクルはコチラから!)⬇️
淡路島は今、びわのシーズンからゆり・やまももの季節へ。 
淡路島をバイクライドしていると山に自生しているゆりの香りがほのかに香ってくることがあります。 特に洲本から南下、水仙峡の近辺でもどこからともなくゆりの香りが漂ってきます。 淡路島は香りの島、線香工場の豊な香りや炭焼きアナゴの美味しい香りだけでなく、菜の花や水仙、ゆりなど季節ごとの花々の香りもサイクリング中に楽しめます。 ぜひ、今週末(日曜はお天気が心配ですが)には自転車で淡路島に!!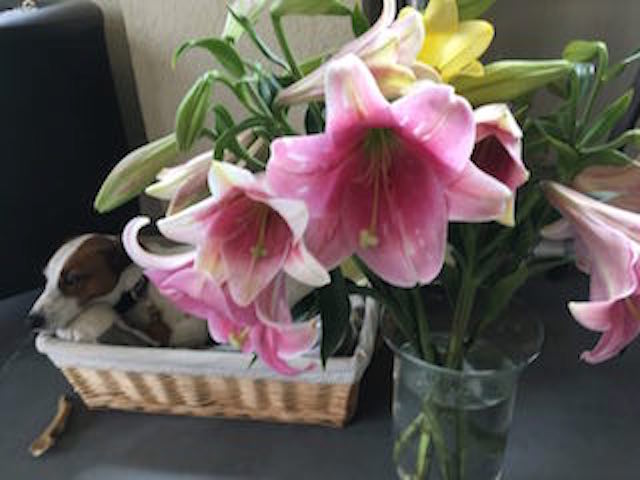 In this season, in Awaji Cycling, you can enjoy the Scent of Lily flower especially when you passing the Sth Awaji, around "SUISENKYOU".
While you cycle in Awaji Island, you can enjoy many Type of Scent, such as Scent fm Incense Factory (See our last Blog mentioned about Incense Factory in Awaji Island
Incense Tour Guide
), Rape Flower, Narcissus Flower and Wild Lily Flower.
This Weekend, why don't you come Awaji Island for Cycling to search the Scent of Lily flower?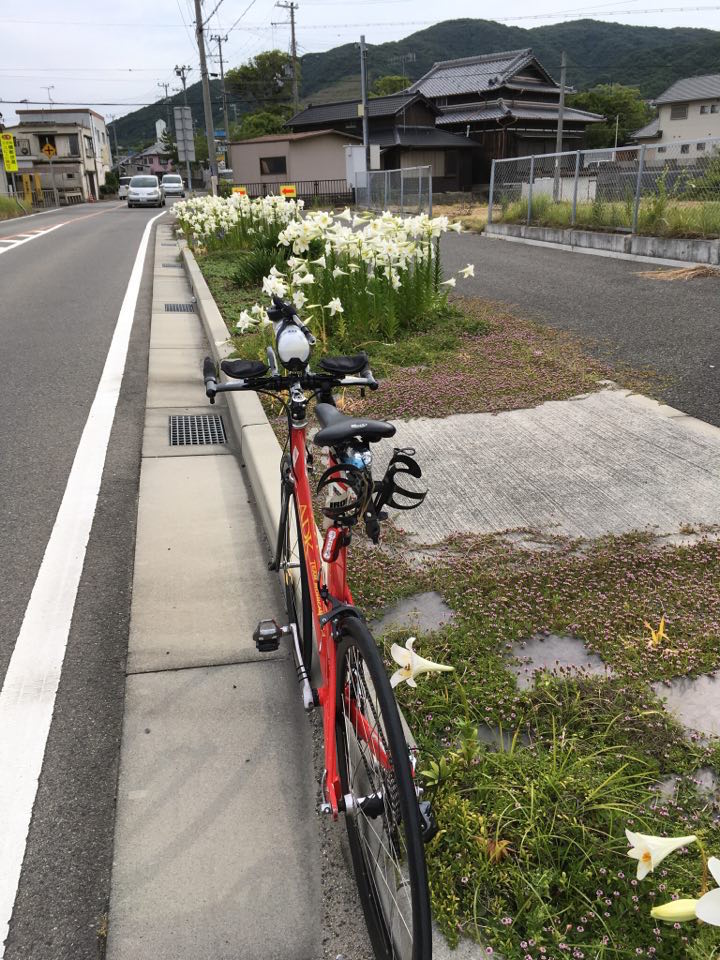 For your Road Bike Rental in Awaji Island, pls contact with following our web.
       
(淡路島のレンタル ロードバイク、レンタサイクルはコチラから!)⬇️


circolo official website



One of the famous products of Awaji Island, such as "AWAJI Beef" "Awaji Onion", "Fresh Fish", "LOQUAT" ("BIWA" in Japanese)".
Not so popular fruit but it is unique & quite seasonable one that you can feel the real "Summer coming", since Loquat market is too small and
no one cultivate it with Greenhouse....
Anyway, Not only Cultivating BIWA, but also you can find native (wild?) Biwa in Awaji Island in this season.
You even can find out native one along to coast road. Thus, If you find native BIWA tree, it can be a great ADE Station to replenish your thirst.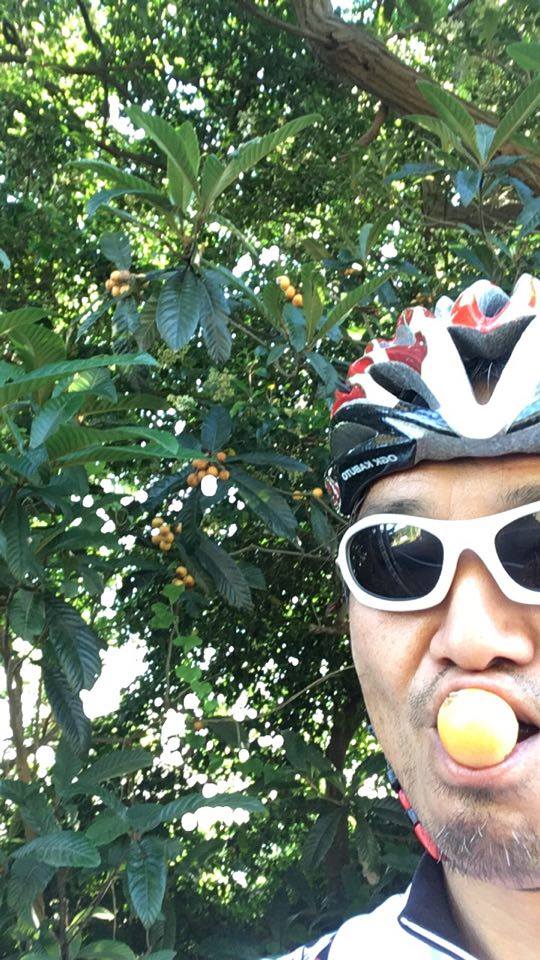 Needless to say, You carefully check whether it is CULTIVATING one or NATIVE...
Cultivating one alway covered with Paper bag to avoid any bird attack.
BIWA (Loquat) season is too short. Maybe 2weeks, MID/JUN.
Enjoy AWAJI Cycling and Safe Ride!!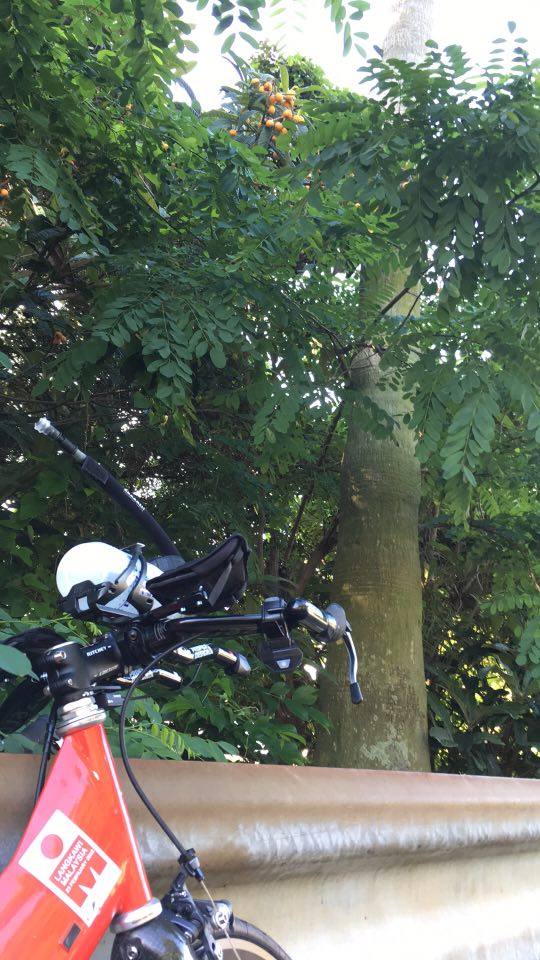 今まさに淡路島は枇杷(ビワ)の最盛期!  
サイズは販売しているモノより小さいですが野生ビワが花桟敷の山岳コースだけでなく、淡イチコースの至る所で見つける事ができます。
小さいモノなら2ツくらい、ジャージでさっと拭いて口に放り込みモゴモゴ。 質素ですが自然の甘さと酸っぱさがライドで疲れた体に染み渡ります!
ビワのシーズンは短く、今週末がほぼ、最終です。  
当然、いただくのは野良ビワで栽培しているのは御法度、充分チェックして鳥たちにヤられる前にどうぞ!!
For your Road Bike Rental in Awaji Island, pls contact with following our web.
       
(淡路島のレンタル ロードバイク、レンタサイクルはコチラから!)⬇️


circolo official website



Awaji Beef (KOBE Beef is almost same as Awaji Beef, Awaji Beef Fatten at KOBE Side) is one of MOST famous original ingredient in Awaji Island.
However, due of the price, we cannot eat as daily bases (if you are ordinal people....).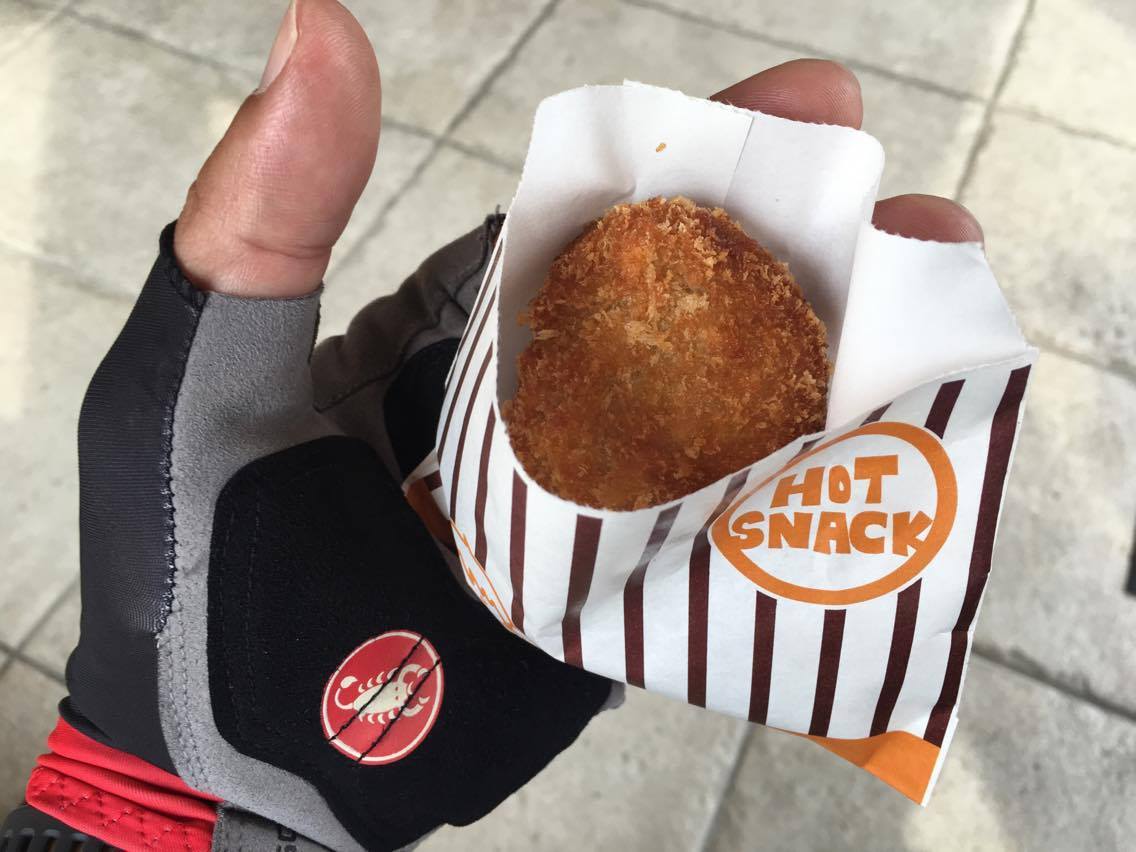 One of the most my favorite food, cheap but local tasty food, during Awaji Cycling, is "Japanese Potato Croquette", Deep Fried Mashed Potato.
Usually, Mashed potato is mixed with Chop Beef & Onion, the taste is alway effected by the Quality of Meet & Onion.
Onion is, needless to say, Most popular ingredients in Awaji Island. And Awaji Beef! You can imagine what the Best marriage!!!
Such a Best marriage, you can eat on the way of your Awaji Cycling with cheap price!!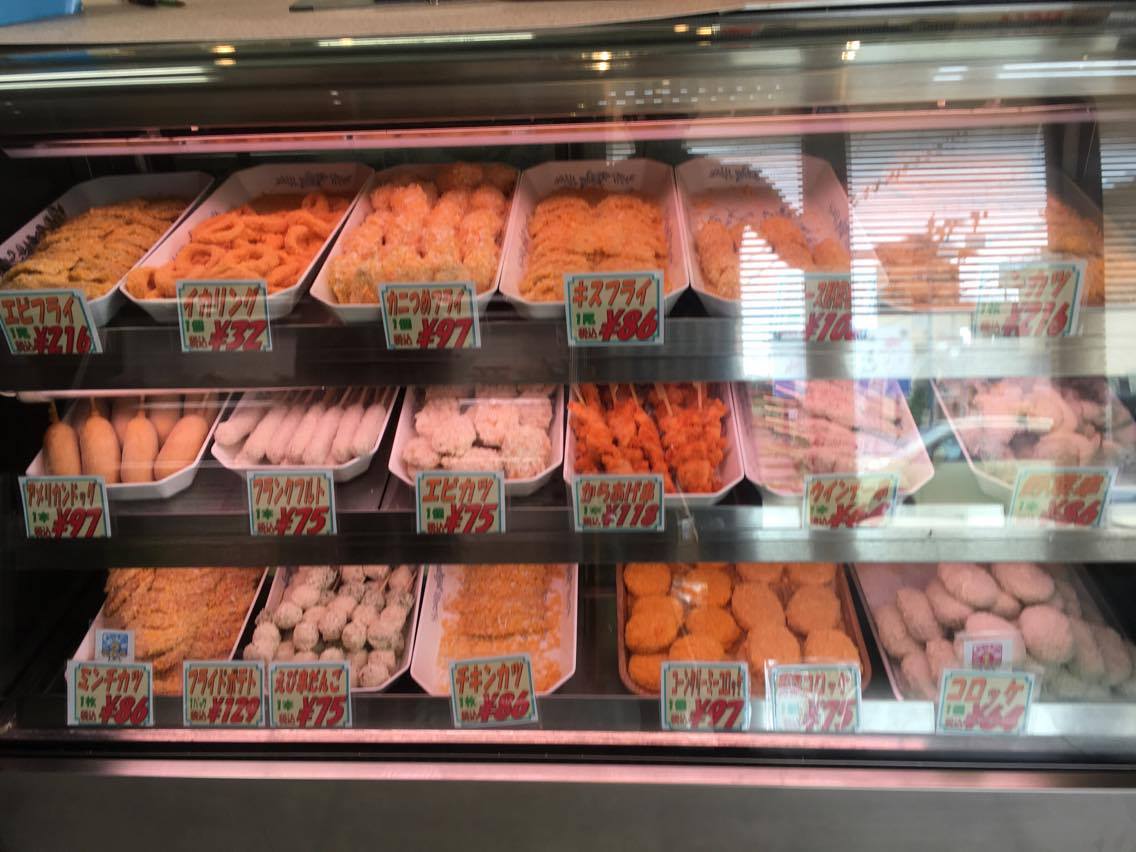 If you start your cycling fm Circolo, our cafe, you go down Sth about 20km, then turn right to East coast of Awaji Island via IZANAGI Shrine.
Then, you go through incense factory area (
CIRCOLO Tour Guide Site
), soon you will reach to a corner of GUNGE village, beside of Police station.
100m west fm the corner, you will find butcher, name as "TOUGE"
TOUGE Google Map
They provide one of the best Croquette as mentioned as above.
Purchase one of plane Croquette (aprox 50cents!!!) fm their many variety, bring them to the Fisherman's port near by.
Watching sunset down into sea, fighting against Local cats that try to get the Croquette, you are almost in HEAVEN!!!
"TOUGE" (
TOUGE Web Site
)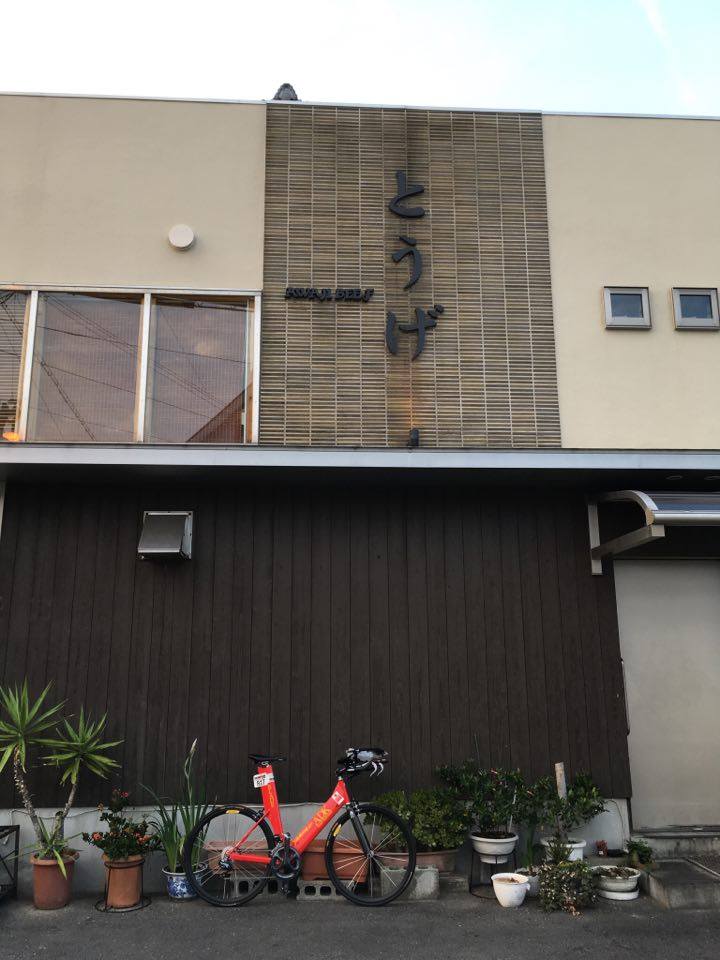 チルコロスタートで28号線を南下、約20キロ地点の志筑(しづき)で西へ右折し伊奘諾(イザナギ)神宮 にお参り、線香工場の立ち並ぶ竹谷集落を抜け、西岸の郡家の交差点(郡家警察署)の4ツ角を少し西に移動すると"とうげ"という肉屋さんがあります。 ここのコロッケ(一個65円から)を数個買って近くの漁港でボケーっとコロッケを狙う地元ネコと戦いながら熱々のコロッケを頬張れば、幸福になるのに本当に必要なモノが理解できるでしょう…⁈
For your Road Bike Rental in Awaji Island, pls contact with following our web.
       
(淡路島のレンタル ロードバイク、レンタサイクルはコチラから!)⬇️


circolo official website



淡路島は関西屈指のサイクル環境ではあるが大阪や神戸の様な大手プロショップは存在せず、チューブラタイヤ一つ入手が困難??
まして初心者ライドでのメカトラ、しかも洲本を過ぎた難所、モンキーセンターの峠などで落車→メカトラはもうサバイバルそのもの。
チルコロも5年目、周りのメカトラバックアップ環境も徐々にではあるが整いつつあるので現時点でのお助け拠点をマトメてみました。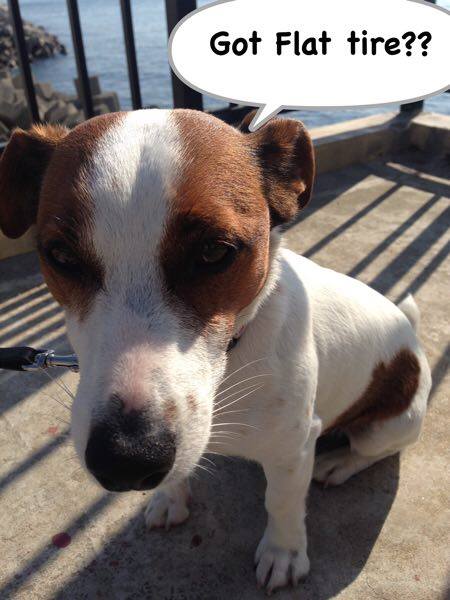 北から東浦地区(北部・東岸)
①チルコロ: チューブラ(27・26インチ)、クリンチャー、チェン(11・10S)、ワイヤー、Di2充電器(現行)、クリートなど対応可能。深刻なトラブルの場合はレンタルロードバイクにて対応可能。 
circolo official WEB
     TEL: 0799-64-7533
②バイシクルハブ淡路: 27・26インチ クリンチャー、チェン(11S)、ワイヤー、Di2充電器(現行)など対応可能。Time関係に強い。ここもレンタルバイクにて対応可能。 
Bicycle Hub Awaji WEB
洲本地区(中央部)
③イオン バイク:一般的な部品(チューブ・ワイヤー)は入手可能。基本、自分で修理するつもりで。
イオン洲本
南あわじ地区(南部)
④ジロ・デ・あわじ: 27インチ クリンチャー、チェン、ワイヤー、チューブ、Di2充電器(初期型)など一般的なロード部品(10S/11S)は完備。店長に修理依頼も可能だが、店(カフェ)が忙しい場合は自分で修理するつもりで!
ジロ デ あわじ WEB
⑤サイクルショップ・サイトウ: 一般的なロードバイクの部品・修理全般が可能。 南あわじ市松帆古津路181 TEL:0799-36-2124
北部西岸:
⑥カットバー カムカム: 散髪屋さんではあるが一般的なロードバイクのメカの修理が可能。散髪屋さんゆえ、部品のストックは無いがワイヤー、チューブ、それと凝り性ゆえのメカの腕が(散髪屋さんが忙しく無い時には)期待できます。 淡路市浅野神田104−6 TEL 0799-82-0809 
ここ以外に島内でメカニック対応が可能なスポットがあれば追加して行きますので対応範囲を含め、お知らせください。
では、安全走行で!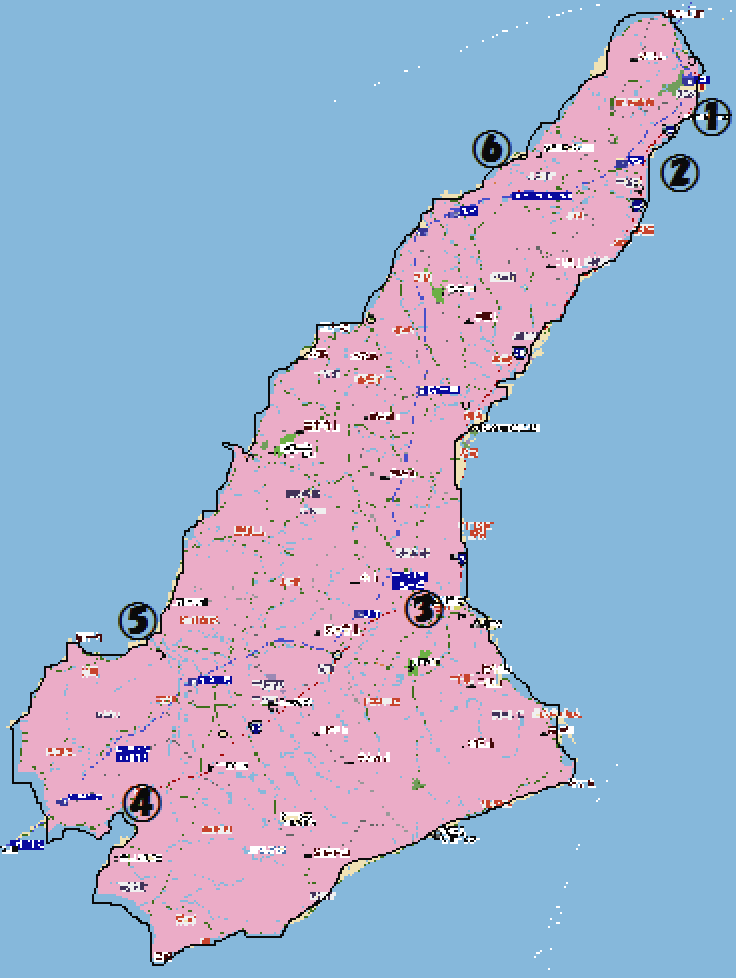 A
lthough Awaji Island is one of most popular Cycling place but you can not expect same type of Pro Shop like in Osaka or Kobe.
If your Road Bike got Mechanic trouble, there are several spot you can rely on.
Following is the list and above is the map, each spot place.
①Bikers Cafe circolo: You can expect almost all mechanic trouble. Even Di2 Battery Charge, minor 26inch Clincher Tire. In case Quite Serious Trouble, you can ask Road Bike Rental at there.
Circolo WEB
TEL:0799-64-7533. Pick Up service can be available, along to the situation (Busy or not so) in Cafe Time.
②Bicycle Hub Awaji: Almost all mechanic trouble can be fixed. In case of Serious Damage, you can also ask Rental Bike.
Bicycle Hub Awaji WEB
③Aeon Bike: Cycle Corner in Big Super Market. However, you can get most conventional parts here, like Tube/Wire/Tire or even, SPD Cleat.
To Fix your bike, better to consider to do it yourself.  
SUMOTO Aeon WEB
④Giro de Awaji: Most conventional Road Bike parts, such as 700C Tire/Wire/Tube can be available. In case of Mechanic Trouble, you can ask the Cafe Owner to repair your Bike (If his Cafe is not so Busy). In case of Serious Trouble, you can ask Rental Bike.
Giro Di Awaji WEB
⑤Cycle Shop SAITOU: Also, Most conventional Road Bike Parts can be available at here. Also, you can ask pick up service if you are NOT so far away.
English cannot be expected. Find out someone to explain in Japanese.... Address: 181 Kozumichi, Matsuho, Minamiawaji TEL:0799-36-2124
⑥CUT BAR COMCOM: It is barber Shop. But you can expect his Good skill if the Barber is not so busy... 700C Tire/Tube and wire can be available.
But again, this is Barber.... Just for your emergency case... 104-6 Kanda, Asano, Awaji City TEL 0799-82-0809 
Ride Safe in Awaji Island and enjoy even the trouble to touch with Local heart!!!
For your Road Bike Rental in Awaji Island, pls contact with following our web.
       
(淡路島のレンタル ロードバイクはコチラから!)⬇️


circolo official website



There are not so many way to transfer to AWAJI Island fm KOBE since there is NO Train Service. One is Boat as we explained on our Blog (
Circolo Blog Car Transport to Awaji
), personal Car and Public BUS. If you come with Bullet train fm KYOTO/OSAKA/TOKYO, you will step out at SHIN KOBE Station. In front of SHIN KOBE Station, Highway Bus Stop is there.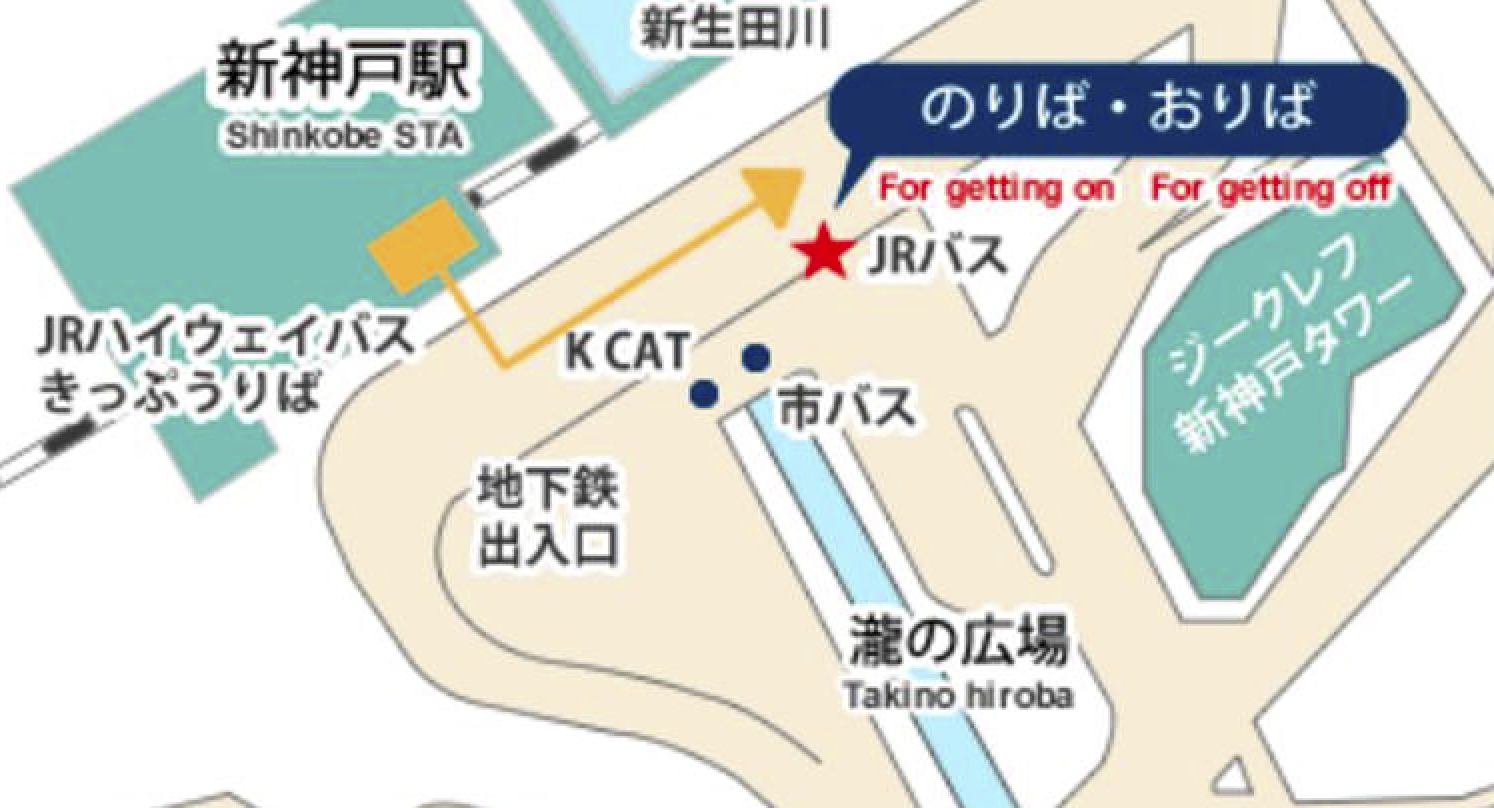 To go to Awaji Island, and most popular Hotel for overseas, Westin Hotel Awaji is the best choice (
Westin Awaji WEB
).
The Bus depart fm SHIN KOBE Station via SANNOMIYA, Center of KOBE City, and reach to the Bus Stop "Awaji YUMEBUTAI MAE" just in front of Westin Hotel.
Suggest you to check in and ask us to deliver your Booked Rental Road Bike to deliver.
Or Step out the bus at "UZAKI" Bus Stop, just after AKASHI Bridge passed. The Bus Stop is just in front of our Cafe, CIRCOLO.

The Distance between "Awaji YUMEBUTAI MAE" and "UZAKI" is only 2.5km (Thus, Westin Hotel and CIRCOLO are 2.5km far away).
The travel fm SHIN KOBE to Awaji YUMEBUTAI MAE" may be 50min Travel and cost 930yen (One way).
Depart fm SHIN KOBE once in a hour at least. Peak time 2 time in a hour.
Better to check their Time Schedule (The Bus Line Name is "OISO GOU <大磯号>"
OISO GOU Time Schedule
).
For your Road Bike Rental in Awaji Island, pls contact with following our web.
       
(淡路島のレンタル ロードバイクはコチラから!)⬇️


circolo official website



平蔵店長が弊社に転職されるまで月イチで愛用させて頂いた南あわじのオーベルジュ・ホテルアナガが
下記のワンコ宿泊プランを提供されています。
ホテルアナガ・ワンコ宿泊プランHP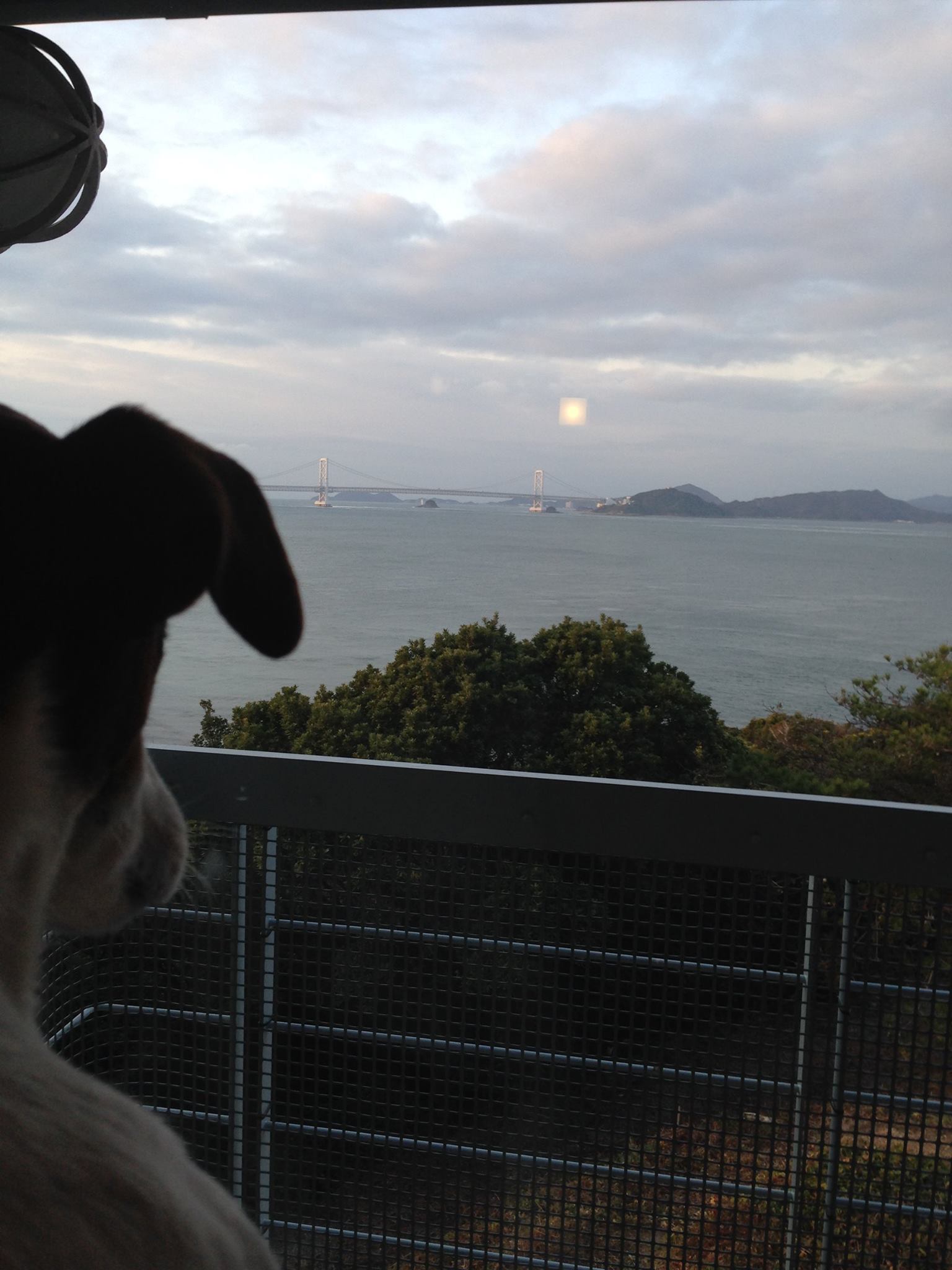 昨年のプレオープンには平蔵店長もご招待いただき、細部までゆき届いたサービスに感動されておられました!
飼主はバイクで淡イチ、ワンコはゆっくりご家族と滞在と充実した淡路の休日は如何ですか?  
写真は部屋からの鳴門大橋を一望する眺望です。
岩屋から出発するとアナガまではおおよそ85キロ地点で初心者ならココで宿泊しても良いですが、アワイチの休息ポイントとしてもオススメします。 レーサーパンツでのホテルに入るのは気後れしますがホテル社長がキャノンデール乗りなので大丈夫!
淡路島バーガー(要予約)を鳴門大橋を眺めながらプールサイドのテラス席で最高にオシャレに頂けますよー。
To tell the truth, Hotel ANAGA, is our VERY BEST FABOURITE Hotel in Japan.
Not Super Hi Class Hotel but Everything are, just comfortable. Service, Food, Wine, Price, Facility, Landscape...Comfortable and Super Reluxing.
They are now providing "Stay with Dog" service with separate Villa.
Hotel ANAGA Stay with Dog Service WEB
If you are Cycling "AWAICHI", Round Trip of Awaji Island, depart fm Nth Awaji, such as our Cafe, Circolo, Hotel ANAGA is 85km point.
Suggest to take rest at there, ask "AWAJI Burger" (Need Prior Book), with use Awaji Beef and there French food method.
You can enjoy super great view of "NARUTO Bridge", Pool side Terrace seat.
Great View, great Service, Great food... What else you need more??
For your Road Bike Rental in Awaji Island, pls contact with following our web.
       
(淡路島のレンタル ロードバイクはコチラから!)⬇️


circolo official website



淡路島一周サイクリング、通称"アワイチ"は基本、淡路島北部の岩屋からスタート、30キロ地点の洲本を過ぎ最大の難所、水仙峡の峠を過ぎて中間地点、福良までが75キロです。 福良は南あわじ最大の観光地なので週末は昼前から大にぎわいでなかなかサイクリストがゆっくり休めるポイントがありません。
そこでオススメは福良の手前、沼島のフェリー乗り場を過ぎ小さな峠を過ぎて76号線から25号線に入って直ぐの 阿万(あま)にあるアマテラス(Amaterrace)さんでの休憩をオススメします。 
アワイチのルート上ですのでその去年末開業の建物は目立ちますので通り過ぎるコトはありません。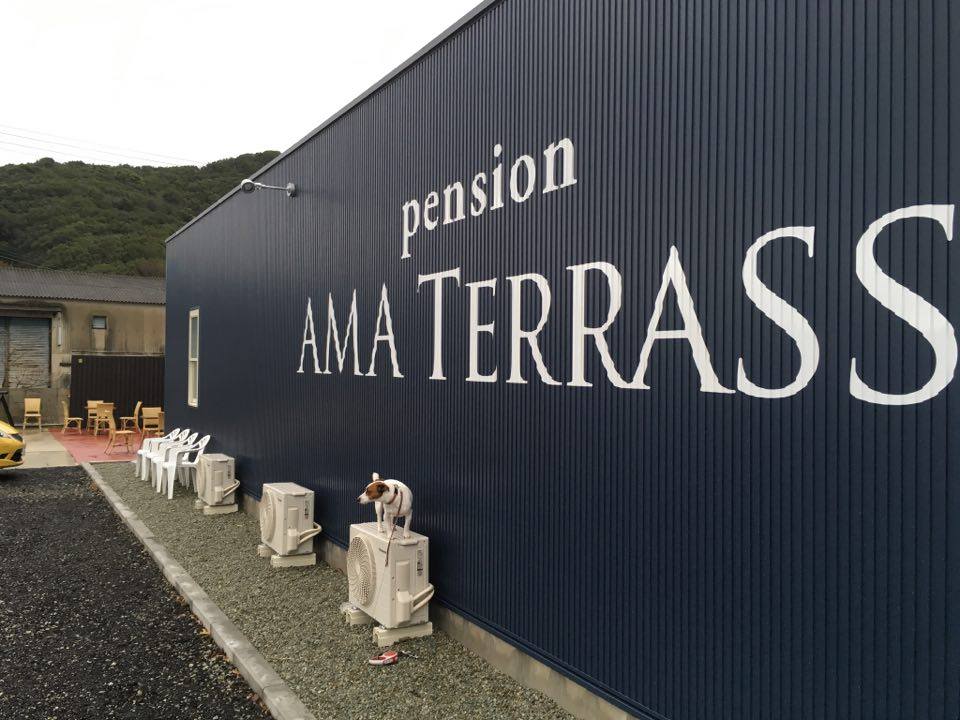 Ama Terrace 参考Blog
Ama Terrace MAP
夏場は近くの阿万海水浴の一般客も来られるので混み合うかもしれませんがそれ以外はゆっくり出来る穴場スポット。
オススメは淡路島カレーと淡路島バーガー。
(一応)
オーナーはサイクリスト
(らしい??)
のでご自慢の
黒バット 
タイムの自転車を鑑賞できます。
チューブやワイヤーなど消耗品も揃えて頂いているのでメカトラにも対応可能です。
食べ過ぎると直ぐに始まる福良までの峠でエライ事になるので要注意!!
"AWA ICHI" mean Round cycling trip Awaji Island, basically start fm Nth Part, Iwaya Port.
Sumoto City is 30km distance fm Iwaya and may be 1st rest place. You can find any place to have small rest at the most big city in the Island.
Passing most hilly place, "SUISEN KYOU", about 200m climb, then you will reach to FUKURA, Most biggest Touring Spot in this Island.
Since TOO MANY Tourists at Weekend in Fukura, It is bit troublesome to have long relaxing time at Fukura.
Thus, recommend to have Bike Ride Rest just before Fukura.
Recommend "AMATERRACE" that newly opened last DEC, just along to "AWA ICHI" route.
The Owner of AMATERRACE is also cyclist (Ex?). You can ask Tube/Tire or wire if you have Mechanical Trouble.
The Recommend is AWAJI Curry, AWAJI Burger. But be careful, Hilly place will start just after you leave AMATERRACE...
For your Road Bike Rental in Awaji Island, pls contact with following our web.
       
(淡路島のレンタル ロードバイクはコチラから!)⬇️
circolo official website

淡路島から四国・徳島へ自転車を伴って(輪行)渡るには鳴門海峡大橋が自転車・歩行は禁止されているので車かバスの移動のみです。
バスは垂水から本四海峡バスで渡る方法と明石からジェノバライン(フェリー)で自転車を使って淡路島・岩屋ポートに渡り、淡路島をサイクリングで縦断、南あわじの淡路南ICから淡路交通のバスを使って輪行するコトができます。
淡路交通HP
料金は徳島まで片道1100円、バス下部の荷室に入れますので輪行袋に入れての移動となりますが、機材の破損を防ぐ方策は各自で行う必要があります。
輪行の追加料金は無いようです。
裏技として南淡路ICの入口前でヒッチハイクする、という手もありますが… 場所はココ。
  ↓
https://www.google.co.jp/maps/@34.257772,134.6791511,3a,75y,65.59h,82.42t/data=!3m6!1e1!3m4!1sYYx9-wRvqAyQs9PHic-Bng!2e0!7i13312!8i6656
ゴールデンウイークが近づいてきましたが淡路島のサイクリングを安全走行で楽しんでください!!
We explained how to move to Awaji Island fm KOBE area on our Web ( http://circoloh.exblog.jp/27693418/ ), this time we explain how to move fm Awaji Island to Shikoku Island, TOKUSHIMA Area. The bridge between Awaji Island to Tokushima, Naruto Bridge is NOT allowed to use Cyclist or Walker to pass the bridge.
Only Car/Bus is OK, thus, you got to use Highway Bus.
If you are Sth part of Awaji Island, you got to move to South Awaji Inter Change (MINAMI AWAJI IC), gate of Highway as shown above Googlemap.
Awaji Kohtsu, Local Bus Company (https://www.awaji-kotsu.co.jp/) provide their service fm Sth Awaji to Tokushima. You got pack up your bike into Bike Bag and ask Bus Driver to put the bag into Bag compartment, bottom of the bus. Due of NO protection/support function, you must understand if the Bike get damaged, so pack up firmly with your responsibility.
The Fee is 1100yen, one way. No extra charge for your Bike Bag.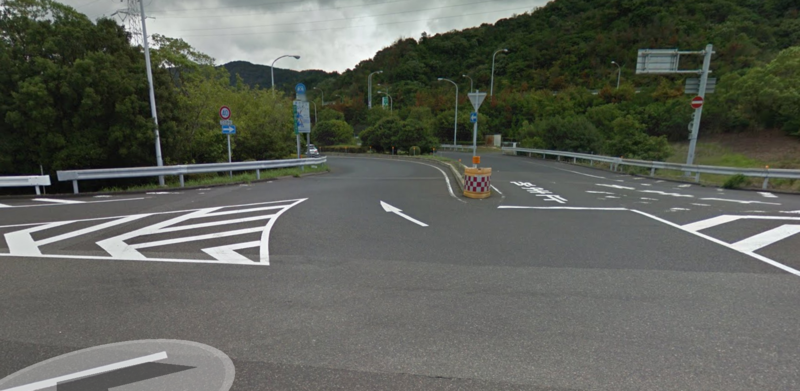 Or simply try Hitch Hiking just before the gate of the IC, shown the picture, may be best place to ask someone to pick up you... I'll cross my finger...
For your Road Bike Rental in Awaji Island, pls contact with following our web.
   
    ⬇️
circolo official website
One of the best way to go to Awaji Iskand fm KANSAI area is, by Car.
Fare for AKASHI Bridge is only 900yen for family car (One way). Thus suggest to go there by car if you associated with other Bike Guy.
Yes, there are several "Free Parking Space" on Nth area of Awaji Island to drop off your Bike.
There are huge Parking space beside of "MICHINOEKI AWAJI", underneath of AKASHI Bridge.
Michino Eki Parking
However, the parking space prohibit any Biker or Fishing people to park there. They put huge board to reject us.
Thus, better to park toll park, cost up to 500yen (Aprox $4.00) par day, around Iwaya Fisherman Port.
Map Around Iwaya port
Or If you stick about "Free" parking space opposite our Cafe. The Space can be parked around 30 car but "First come, first got the space".
At peak season, you can see so many Bikers Car at the area. Since it is facing our cafe, you can wait your friends coming at our Cafe, after you drop your car.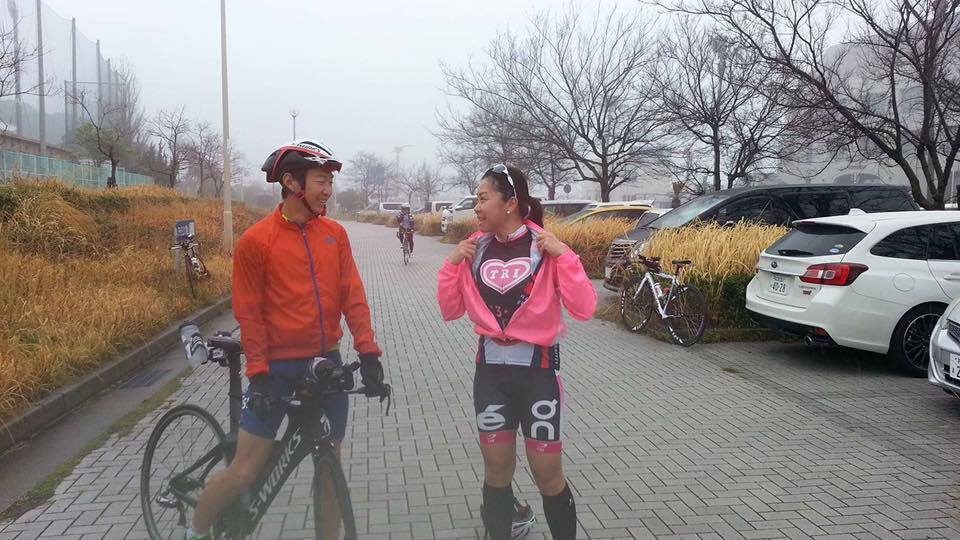 (https://www.google.co.jp/maps/place/%E3%82%AB%E3%83%95%E3%82%A7+%E3%83%81%E3%83%AB%E3%82%B3%E3%83%AD/@34.5769649,135.0256672,16.05z/data=!4m5!3m4!1s0x0:0xb8667f7f27188021!8m2!3d34.5748469!4d135.0245744)
Other area, Parking space of Westin Hotel Awaji is underground thus better to park Summer season (keep cool inside of your car).
Fee is also 500yen but quite difficult to get the Bike out fm the space without through Hotel Space.
Can you go through in front of Hotel Staff with bike gear?? If y have Strong heart..
For your Road Bike Rental in Awaji Island, pls contact with following our web.

circolo official website